A busy week!
This last week, we spent mostly workamping at the candy store. Business is still much slower than what it was last year at this time, but it is starting to pick up.
#dinner_disaster
After a long day at work, we decided to treat ourselves and ordered pizza and wings one night for dinner. We picked up the food, drove all the way back to our RV and prepared to eat. I set the pizza box on the 'spacious' kitchen counter (aka sink with inserts on it) and reached into the overhead cabinet to get our plates. As I did so, my hand hit the edge of the box with the wings on it. In my attempt to 'catch' the wings (I have no idea what I was thinking….) my other hand hit the pizza box, causing that to fall as well.
What to do? At this point, neither one of us wanted to cook so Russ saved the day and ran back into town to grab another pizza. I'm still upset over it!
Local wildlife
If you have been following our Instagram or Facebook accounts, you may have seen some photos of our neighborhood fox! This little critter makes several appearances a day passing by our RV. We weren't sure at first if it was a male or a female, but have come to the conclusion that it is probably a female.
Over the last few days, we have seen her head down the road a few times a day and come back with something in her mouth. We started thinking she was probably taking food back to her den to feed some little ones. Our guess was confirmed when we checked the iNaturalist app and noticed one of our neighbors posted a photo of a little fox pup close by.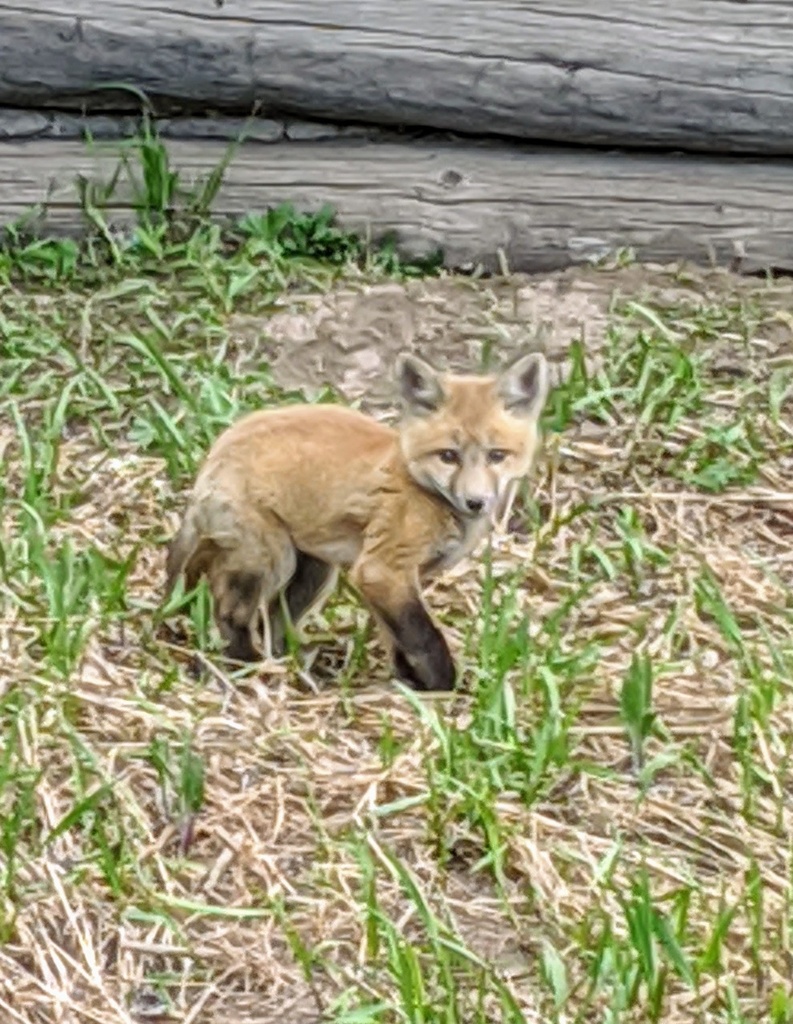 Yellowstone
Yesterday was my birthday and to celebrate, we decided to go into Yellowstone. Tour buses are still not running so even though more people are starting to trickle in, we figured it would be a good time to visit some of the more popular areas of the park that we had not seen yet. After renewing our annual pass, we were on our way!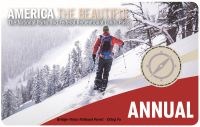 First on the list was the Grand Prismatic Spring at the Midway Geyser Basin. Upon arrival, the parking lot was nearly full. We saw maybe all of five people wearing masks and social distancing was not being practiced at all. Russ and I tried our best to navigate through people but as we were walking up the narrow ramps, it was hard not to think about it. This was probably the first instance in months where we had been in such close proximity to such a large group of people.
Beyond that, walking up to view the Grand Prismatic is like walking through a sauna. We were grateful for the occasional cool breeze that descended upon our path. There was was one large gust that I was not grateful for, however. I was wearing my prescription sunglasses that tend to slide off rather easily. I looked down for a moment, and as I did so my glasses slid down and the wind whipped them off and tossed them about three feet off the walkway. Even though there are no barriers, you can not step off the platform. So, after staring at my glasses for 30 seconds, I sighed and we continued on. [Note: I do plan on contacting the ranger station to see if they were able to retrieve them, but if you see photos with bison wearing cool glasses, you know where they got them 😉 ]
Next up was Old Faithful! There was a crowd there, but from talking with other people, the crowd was nothing like what it typically has been in the past. There are a bunch of downed trees in a shaded area just a bit back from the geyser, which is where we chose to sit and wait.
TRAVEL TIP: If you are going to the park and want to know when Old Faithful will next go off, follow the geyser prediction Twitter feed.
We didn't see much in the way of wildlife in the park, but we think that is in part due to the time of day we were there. Most animal sightings tend to be in the morning or later afternoons and we were there mid-day. However, we did get excited every time we got a glimpse of a bison!